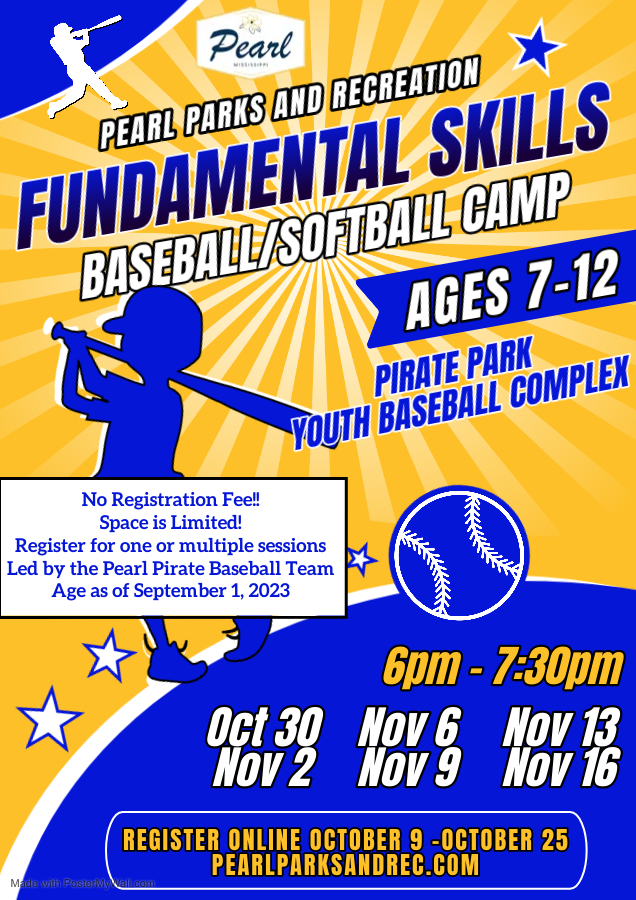 Registration for softball takes place in January. The season runs from April- May. Softball is typically a female sport. The ball is not a softer ball, but a larger ball that is neon yellow.
Jersey and Headband is included in the registration fee.
Practices and games will be held at the Pearl Softball Park located at 320 Center City Drive.


LOCATIONS FOR SOFTBALL GAMES
Pearl 320 Center City Drive, Pearl 39208
Brandon 8190 Rock Way, Brandon 39042 (The Quarry)
Brandon 105 Kennedy Farm Parkway, Brandon 39042 (Shiloh)
Madison 100 Liberty Park Drive, Madison 39110
Clinton 200 Baseball Alley, Clinton 39056
NWR 2363 MS 471, Brandon 39047


Ages 4 - 14 (As of December 31, 2022)


Contact Us
Alex Boykin - aboykin@cityofpearl.com
601-932-3541

USSSA Fast Pitch Softball Rules

Pearl League Rules
4-5 year old Tee Ball
8U Coach Pitch
10U Player/Coach Pitch
12U Player Pitch